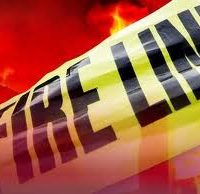 (Henry County, Va.) – A Tuesday night fire resulted in extensive damage to a church in Henry County.
Firefighters were called to the Antioch Christian Church on Spencer Preston Road shortly after 6:30 p.m.
Crews were able to contain the fire but the building suffered significant damage.
A cause has not been determined but investigators say they so not suspect foul play.