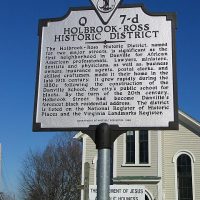 (Danville, Va.) — Danville Police are continuing their investigation into a Friday night homicide, the 13th murder recorded in the city this year.
The victim died at a Roanoke hospital, hours after he was shot in the head on Ross Street.
Danville Police received a call of shots fired on Ross Street just before 11 p.m. Friday. Authorities were notified almost immediately that a gunshot victim was undergoing treatment in the emergency room at SOVAH Health.
Antwan Duval Tucker Jr, 25, of Danville, was transferred to Roanoke Carillion Hospital, where he died of his injuries at 4:11 am Saturday.
Police have said little about their investigation. As of early Tuesday, no charges had been filed.