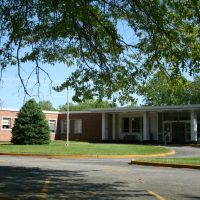 (Patrick County, Va.) – A shuttered Patrick County hospital has been sold, but its fate remains uncertain.
Pioneer Hospital was purchased for $5.7 million by Virginia Community Capital at a Wednesday foreclosure auction. The sale comes more than three months after Pioneer closed its doors.
The hospital's parent company — Pioneer Health Services — filed for Chapter 11 bankruptcy on March 30 and spent the next 18 months trying to sell the Stuart facility.
The new owners say they hope to continue using the building for health care purposes, but are open to considering other possible uses. VCC says it will get through the closing process before determining the future use of the hospital.
Patrick County officials have spent the past several months looking for a company to purchase and reopen the hospital, without success.
Lee County also sold its hospital Tuesday to a Florida company for $2 million. The company plans to reopen the facility.