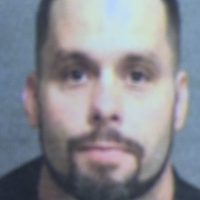 (Chatham, Va.) – A man who escaped from the Pittsylvania County Jail while awaiting trial in a domestic assault case has been sentenced to more than eight years in prison.
38-year-old James Herron Jones of Dry Fork was awaiting trial for assault, abduction and felony strangulation when he escaped from a work detail in the jail's parking lot on August 18. He was arrested the following day behind the Valero in Tightsqueeze, just a couple of miles from the site of his escape.
Jones entered not-guilty pleas to the assault charges but was convicted at the end of his trial in late September. He subsequently entered a guilty plea to the escape charge.
According to the Danville Register and Bee, Jones was sentenced Thursday to twenty years, with all but 8-and-a-half years suspended.