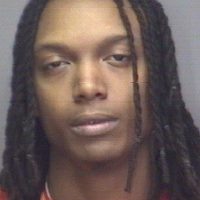 (Raleigh, N.C.) — Pittsylvania County sheriff's investigators have charged Vernoise Scales Jr. with a shooting that happened in Brosville Monday night.
Scales was arrested Tuesday afternoon in Raleigh, without incident. Pittsylvania County Sheriff's investigators traveled to North Carolina immediately after his arrest, but it's unclear whether Scales will waive extradition and return to Virginia for trial.
Authorities say he shot another individual in Brosville Monday evening and then fled the state. Scales is charged with malicious wounding and use of a firearm in a felony.
The victim was treated for a gunshot wound and was last listed in stable condition.