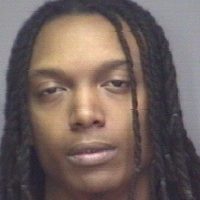 (Brosville, Va.) – The Pittsylvania County Sheriff's Department is looking for a man wanted in connection with a Monday night shooting in Brosville.
Investigators answered a call of shots fired in the area around 6:45 Monday evening. They later interviewed a gunshot victim at the local hospital and obtained warrants for Vernoise Scales, Jr, who is charged with malicious wounding and use of a firearm in a felony.
The gunshot victim is said to be in stable condition.
Scales is considered armed and dangerous. If you've seen him or know his whereabouts, you are asked to call the Pittsylvania County Sheriff's Office at 1-800-791-0044.