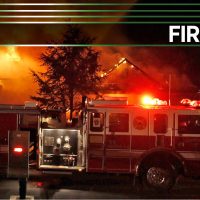 (Caswell County, N.C.)  — No one was injured in a fire Sunday morning at Burlington Technologies in Caswell County.
55 firefighters from Caswell, Rockingham and Alamance Counties responded around 8:20 a.m. to the plant on Highway 87, near Kerr Chapel Road.
A small fire damaged three weaving machines. The plant was in operation at the time and firefighters had the blaze under control in thirty minutes.
The facility was shut down but normal operations are set to resume Monday morning.
About 130 people work at the weaving plant, which makes upholstery fabric and fabrics for hospitals, hotels and libraries.