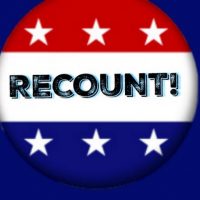 (Chatham, Va.) – A recount is underway in a Pittsylvania County Board of Supervisors race that ended last month with a 14-vote difference between the two candidates.
Ben Farmer narrowly won the Callands-Gretna District seat but Barbara Hancock requested the recount. A three-judge panel ruled against Farmer's request for dismissal earlier today and the recount is in progress. Results are expected late this afternoon.
About 2,800 votes were cast for the two candidates.