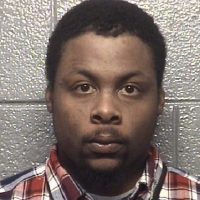 (Danville, Va.) – A Danville man has been charged with grand larceny, thanks to the internet.
Danville Police were contacted Monday afternoon by a homeowner who reported that some packages delivered earlier in the day had been stolen from the front porch of her home in the 1000 block of Main Street.
The victim's home security system recorded video of the thief in action and images shared on Facebook led to his identification and arrest. Police were also able to recover some of the stolen merchandise.
26-year-old Jerry Lewis Hood Jr. was taken into custody on Tuesday and charged with grand larceny. Hood posted bond and was released shortly after his arrest.