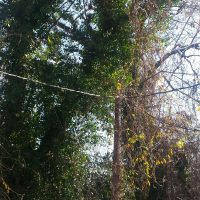 (Danville, Va.) — Danville Utilities and contract line crews worked overnight to restore power service. Currently, about 200 customers are without power. These outages are scattered throughout the service territory. Crews will continue to work today.
Additional outages are expected as melting of snow on lines and tree limbs takes place. Customers without power should call Danville Utilities at (434) 773-8300 to report the outage.
Public Works crews were on duty overnight to place sand and salt in areas as needed. They responded to one call of an icy area on Robertson Bridge. At 4 a.m., crews placed salt on all bridges and ramps.
The Danville Police Department responded to an accident at a bridge on Richmond Boulevard.