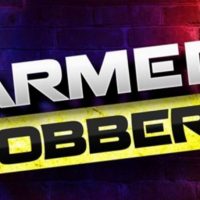 (Danville, Va.) – A North Danville convenience store was robbed at gun-point early Thursday morning.
Danville Police responded to the Speedway Food Mart at 1503 North Main Street about 12:45 after receiving a report of an armed robbery. An employee said the robber entered the store, pointed a handgun at him and demanded money. No shots were fired and the robber left the store with an undetermined amount of cash.
The gunman was a black male dressed entirely in black. He fled on foot in an unknown direction.
Police are continuing their investigation.