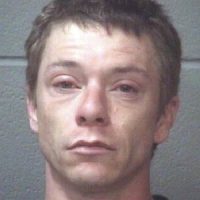 (Jacksonville, N.C.) — The body of a missing 3-year-old North Carolina girl was found in a creek less than a day after her mother's boyfriend was charged with hiding her body after knowing she didn't die of natural causes, authorities said.
Investigators continue to stay tight-lipped about what happened to Mariah Woods. But they left little doubt Earl Kimrey knew how she died and was trying to cover it up. He was charged late Friday with concealing of death.
Sixteen hours after announcing Kimrey's arrest, Onslow County Sheriff Hans Miller said the girl's body was found by dive teams around 5:30 p.m. Saturday.
The body was in a creek in Pender County about 25 miles from the home Mariah shared with Kimrey in Jacksonville.