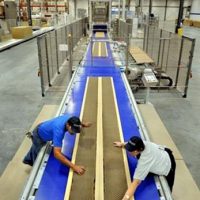 (Norfolk, Va. (AP) – Swedish retailer IKEA has broken ground on a Norfolk store that's expected to open in spring 2019.
Gov. Terry McAuliffe and U.S. Rep. Bobby Scott attended the groundbreaking last week.
City officials have estimated Ikea will spend $75 million on the project, which has been running behind schedule. The store was originally expected to be completed in 2018.
Currently, IKEA's only other store in the state is in northern Virginia. IKEA operates a manufacturing facility in Danville.