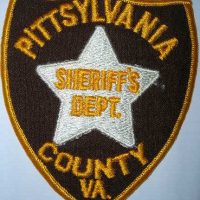 (Pittsylvania County, Va.) — The Pittsylvania County Sheriff's Office is investigating an alleged social media threat that was alleged to be against Tunstall High School Thursday.
Deputies and investigators — along with the Pittsylvania School administrations — quickly identified the allegations and determined it to be an isolated social media incident. The sheriff's office said in a statement that it felt confident no students were ever in danger and there was no ongoing threat.
The sheriff's office received numerous calls from parents concerning the incident. Normal operations continued at Tunstall Thursday as the matter was investigated. There were no problems on campus.
The Pittsylvania County Sheriff's Office continues to investigate the origin of the social media threat and will talk with the Commonwealth's Attorney about possible charges.
Anyone with information may call the sheriff's department at 434-432-7931.