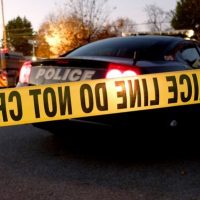 (Blairs, Va.) – A Pittsylvania County man is recovering after suffering an apparent gunshot wound to the head Saturday.
The Pittsylvania 911 Center received a call about 9:45 a.m. concerning a gunshot victim, according to a news release from the sheriff's department.
Sheriff's deputies, along with police investigators and fire and rescue personnel, responded to the 1000 block of Maison Drive in the Blairs community of Pittsylvania County.
Ricky Jerome Myers was found at the home suffering from what appeared to be a gunshot wound to the head. Myers was treated at the scene and later airlifted to a nearby trauma center. According to the sheriff's office, he was listed in stable condition late Saturday evening.
Authorities are continuing their investigation.