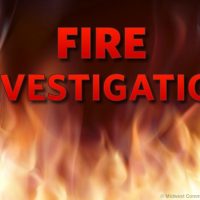 (Pittsylvania County, Va.) An explosion and fire left a Pittsylvania County man dead Saturday afternoon, but investigators say they do not suspect foul play.
The Pittsylvania County Sheriff's Office said the 911 communications center got a call around 1:30 p.m. Saturday in reference to a possible explosion on Buford Rd. in Pittsylvania County. Volunteers from Bachelors Hall, Tunstall and Brosville fire departments responded to the area off Berry Hill Road.
On arrival, the sheriff's office found a man dead and a building adjacent to his home engulfed in flames. The sheriff's office and the Fire Marshal are investigating the incident and the man's body has been sent to the medical examiner's office for an official cause of death.
The victim's name has not been released.