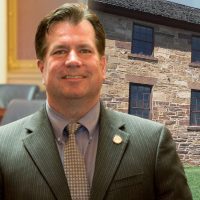 (Fairfax, Va.) (AP) — A Republican delegate has picked up a crucial 100 votes during a canvass of election returns in a race that is critical to determining which party will control the chamber.
Fairfax County elections board spokeswoman Lisa Connors said Republican Delegate Tim Hugo picked up the votes during a Wednesday canvass of election returns.
Connors said the total called in by phone was 100 less than those reflected on the voting machines.
Those votes flip a 68-vote deficit for Hugo to a 32-vote lead.
The Associated Press has not called the race.
Hugo is running against Democratic challenger Donte Tanner.
The canvass is ongoing.
Control of the House of Delegates will be determined by a handful of races that remain too close to call after Democrats had a better-than expected election night.