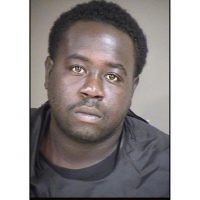 (South Boston, Va.) – South Boston Police have charged a Southside man with breaking into a local elementary school.
28-year-old Deron Jamal Traynham of South Boston was arrested this week and charged with a May 28 entry at South Boston Elementary School. He was taken into custody on Tuesday.
Traynham was charged additionally with misdemeanor possession of marijuana.
He was placed in the Halifax Adult Detention Center and released after posting a $10,000 bond.