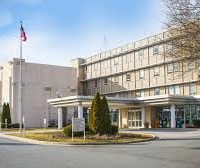 (Eden, N.C.) – A Miami-based for-profit is the successful bidder for Morehead Memorial Hospital in Eden.
The Greensboro News and Record reports that Morehead's Board of Trustees chose Empower iHCC Inc. at an asset auction sale held Monday in Winston-Salem.
Empower has agreed to buy the hospital and all of its assets.
A final ruling on the sale will be made Monday by a federal bankruptcy court judge. The sale is expected to be completed within 60 days, with Morehead operating as usual during the transition period.
The hospital's board filed for Chapter 11 bankruptcy protection July 10 and the court subsequently approved an asset auction. Seven bidders were at the table.