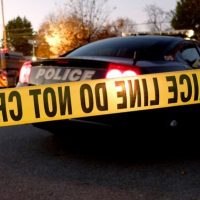 (Danville, Va.) — A Danville man faces multiple charges stemming from an officer-involved shooting on July 23 at a home in the 100 block of Lawson Street. On Oct. 23, a Danville grand jury handed up one felony count of assault on a police officer, one misdemeanor count of brandishing a firearm and one felony count of possession of a firearm by a convicted felon for 36-year-old Keith E. Davis. Davis is being held at Danville City Jail without bond.
At the request of the Danville Police Chief Philip Broadfoot, the Virginia State Police Bureau of Criminal Investigation's Salem Field Office investigated the shooting. Once completed, the state police investigative findings were turned over to Danville Commonwealth's Attorney Michael J. Newman for review.
Newman determined that the officer's actions were justified.