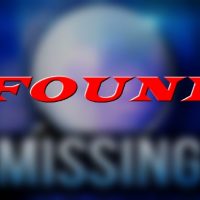 (Clover, Va.) – A two-year-old who went missing from her home in rural Halifax County was located after a two-hour search Wednesday afternoon.
Investigators say the mother and child were watching television just before 3 p.m. when the mother dozed off and the girl wandered into the woods off Hunting Creek Road in the town of Clover.
WSET reports that the toddler's grandmother came by the house and found the front door open and the child missing.
Authorities were notified and Virginia State Police and the Pittsylvania County Sheriff's Department assisted with tracking dogs.
Officers heard the girl's cries from the woods just before 5 p.m. She was located, unharmed.
The toddler was examined at the hospital as a precaution. The incident remains under investigation by the Halifax County Sheriff's Office and social services.