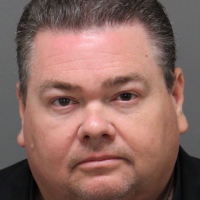 (Raleigh, N.C) – There's a new twist in the year-long investigation into two former North Carolina prosecutors.
Indictments were returned this week accusing former Person/Caswell County District Attorney Wallace Bradsher of multiple felonies.
According to the Greensboro News and Record, a grand jury in Wake County indicted Bradsher on felony conspiracy, obtaining property by false pretense, aiding and abetting, three counts of obstruction of justice and misdemeanor failure to discharge the duties of his office.
Bradsher and former Rockingham County District Attorney Craig Blitzer had already been indicted in June on a misdemeanor charge. Blitzer pleaded guilty and made full restitution. Bradsher fired his attorney and decided to fight the charge.
The State Bureau of Investigation alleges that Bradsher and Blitzer hired each other's wives in a scheme to collect $48,000 in unearned salaries. They said Cindy Blitzer was paid $48,000 while attending nursing school full-time.