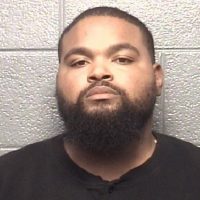 (Danville, Va.) – A Goodyear worker has been charged with some of the threats made toward the plant last week.
Danville Police reported Friday that the Danville Goodyear plant has received two internal threats within the last week, and that they were seeking a suspect in one of the incidents.
Later that night, police charged 25-year-old Jeremy Huffman, of Cascade, Virginia, with making and communicating a threat to bomb, burn, destroy or damage a place of assembly, building or other structure, or a means of transportation.
According to a news release, police believe Huffman is responsible for Thursday's threat. The exact nature of the threat was not disclosed.
No charges have been filed in connection with a threat made two days earlier, which remains under investigation.
A Goodyear spokeswoman said those who made the threats have been removed from the plant and are prohibited from returning.