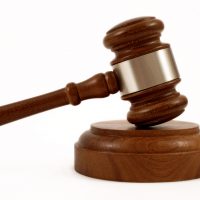 (Martinsville, Va.) – A mental evaluation has been ordered for a Martinsville man charged with murdering his estranged girlfriend.
A judge approved a defense motion following a psychiatric evaluation of Robert Wayne Reynolds. The 52-year-old is charged with the first-degree murder in the beating death of 53-year-old Katherine White Likens. Likens' body was found on July 13 in a wooded area behind a BB& T bank between Ellsworth Street and Cleveland Avenue. An autopsy showed she died of blunt force trauma to the head. Likens was killed the night of July 12.
A hearing to review Reynolds' mental competency has been set for April of next year.