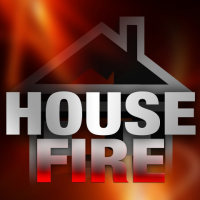 (Danville, Va.) – Danville firefighters saved a home on Washington Street Tuesday night.
Trucks were sent to 1005 Washington Street just before 10:30 and found light smoke coming from the eves of a small, two-story house.
Crews entered the home and knocked down the flames in about ten minutes. The house was under renovation but a search was conducted to confirm that no one was inside.
The living room sustained moderate fire damage with the rest of the house suffering smoke and heat damage.
The fire's cause is still under investigation.