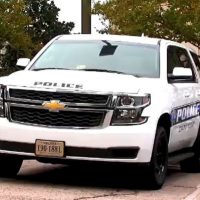 (Danville, Va.) – The Danville Police Department will hold a job fair next week in hopes of filling some vacancies.
In addition to law enforcement positions, the city is also looking to hire employees in the adult detention and juvenile detention departments.
The job fair will be held from 3-to-7 p.m. on Wednesday, Oct. 11, at the Pepsi Building at 629 Craghead St.
The department is looking to hire 11 police officer, 10 youth care workers for the juvenile detention division, two correctional lieutenants, one correctional captain, one correctional officer, and a correctional health assistant.
Candidates for the 11 police officer positions may be eligible for a $1,500 signing bonus.