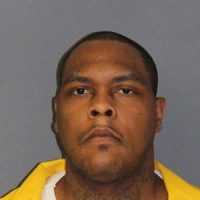 (Danville, Va.) – A capital murder case that had been scheduled for trial in December has been delayed.
Pierre Antoine Dixon faces five charges related to the 2013 shooting death of Antwan Rucker. Dixon's attorney asked that a neuropsychologist be allowed to testify in the case and the court granted the request. Since the request came so close to the trial date, the judge postponed the case to give both sides time to prepare.
It was November 9, 2013 when Danville police responded to the Innkeeper North on Piney Forest Road for a report of shots fired. They found 35-year-old Antwan Lamontah George Rucker in a black 2003 Mercedes Benz in the hotel's parking lot, suffering from a gunshot wound. Rucker died at the scene.
Dixon was indicted for capital murder and related charges last November.
Sharika Murphy also was charged with first-degree murder in the shooting death.