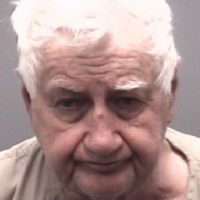 (Eden, N.C.) — Mickey Snow has been released on bond, again. The 77-year-old Eden businessman had been free since his arrest in 2015 but was taken into custody again last week after traveling to Florida.
Snow is accused of paying an Eden woman money for sexual acts with her mentally disabled teenage daughters.
Snow told the court he was seeing a specialist at the Mayo Clinic in Florida last week.