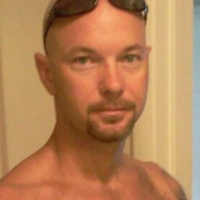 (Wentworth, N.C.) – Michael Ray Hutson will have to wait a while longer to learn if he will be tried for capital murder in the death of a Reidsville man.
For a third time, prosecutors have asked for a continuance, noting that the state medical examiner has yet to provide a full autopsy report in the case. A Dec. 4 hearing date has now been scheduled.
Hutson, 39, was charged in April with first-degree murder in the death of Terry Wayne Hagwood. Hutson was also charged in August with felony robbery with a dangerous weapon.
Reidsville police responded to a medical call in the 500 block of Thomas Street on the afternoon of April 4. Hagwood was found dead inside his home. He had been shot three times.
Hutson was named as a suspect and was arrested in Ruffin on April 13.
If convicted of capital murder, he could receive the death penalty.