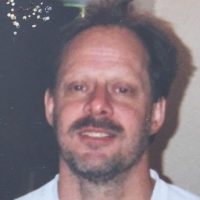 (Las Vegas) (AP) — Investigators have updated the number of firearms they found in the hotel room and home of the Las Vegas shooter.
Assistant Clark County Sheriff Todd Fasulo says officers have found 23 firearms in the Mandalay Bay hotel room of Stephen Craig Paddock and 19 firearms at his home in Mesquite, Nevada.
Fasulo stresses that investigators believe Paddock was the sole shooter.
The victims of a mass shooting at a music festival in Las Vegas left behind loved ones in many parts of the country, bringing the tragedy's effects far beyond the city where it occurred.
Details began to emerge Monday about some of the 59 killed and 527 injured after a gunman opened fire on festivalgoers.
The Henry County Medical Center in Tennessee said in a statement on Monday that Sonny Melton, a registered nurse, died in the shooting and his wife, Dr. Heather Melton, an orthopedic surgeon who was with him when shots were fire, survived.
Heather Melton told WZTV in Nashville that her husband "saved my life and lost his." She says her husband was the most kind-hearted, loving man she ever met.