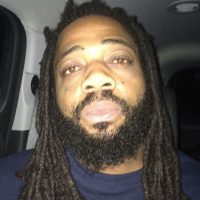 (Danville, Va.) – A 34-year-old man sought in Wednesday's robbery of a business in north Danville is now in police custody.
Police have charged Avis Lamar Gravett with robbing an 81-year-old man at his business in the 2200 block of North Main Street.
The shopkeeper reported that he was working alone inside when a man entered, assaulted him, and took an undisclosed amount of cash.
The victim was not seriously injured in the assault.
Gravitt was quickly developed as a suspect and was arrested Thursday evening.
Police said Gravett might be traveling with 39-year-old Hazret Abi Ibn Ford, who is wanted for violating his probation. Ford was taken into custody Friday morning.