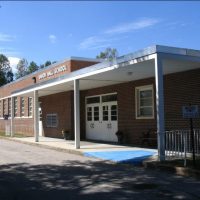 (Pittsylvania County, Va.) – A Pittsylvania County school is one of just seven in Virginia to be recognized as 2017 National Blue Ribbon Schools.
Union Hall Elementary in Chatham was named to the prestigious list chosen by Education Secretary Betsy DeVos.
Blue Ribbon schools may be either public or private and are selected by one of two criteria: performance on state assessments, or in the case of private schools, performance on national standardized tests and high school graduation rates.
Union Hall Elementary and the other six schools will be recognized during a conference and awards ceremony Nov. 6-7 in Washington, D.C.
Union Hall earlier received the State Board of Education Excellence Award for 2017.