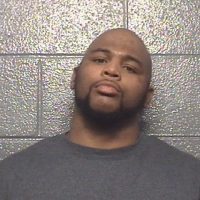 (Danville, Va.) — Danville Police have identified the body of a woman found inside a trash dumpster on Westover Drive early Friday as 40-year-old Tiffany Denise Coleman of Keeling, Va. Authorities are also looking for Coleman's car — a white, 2002 Chevy Impala with Virginia license EU-2681 — which is missing and believed to have been stolen.
Investigators are also searching for 27-year-old D'Quinnton Averon Saunders, who is charged with the theft of Coleman's vehicle. His whereabouts are unknown and efforts to find Saunders have been unsuccessful.
Anyone with information about Saunders or the car is asked to call Danville Crime Stoppers at (434) 799-6508.