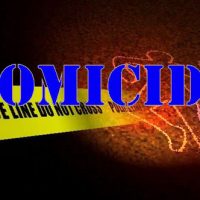 (Danville, Va.) – Danville police are carrying a shooting death as a homicide.
Investigators were called to the 400 block of Moffett Street at 9:36 Thursday night, after receiving a report of a body lying in the street.
When officers arrived on the scene, they discovered an unresponsive man with what appeared to be a gunshot wound to his upper body. Danville EMS responded, and pronounced the man dead at the scene.
The victim was not identified but is said to have been in his early twenties.
The body will be sent to the State Medical Examiner's Office in Roanoke for an autopsy.