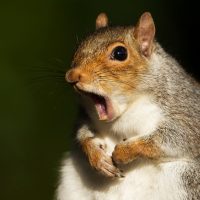 This will crack you up – promise!
A squirrel ran on the field at a college football game on Saturday, and the announcers called it like it was an actual play. It happened during Kent State's matchup against Louisville.
Wonder if that little guy is any kin to the one in this video. haha!!