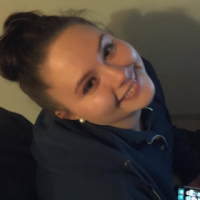 (Gretna, Va.) – Charges have been filed in the death of a Gretna teen in Harrisonburg last year.
Hailey Ryan Moore was a student at James Madison University on November 9, 2016, when the 18-year-old died of a drug overdose.
20 year-old Joey Fondaco, Moore's boyfriend at the time, is now charged with second-degree murder.
Moore was a freshman at JMU when she was found unresponsive at Fondaco's off-campus apartment. She was pronounced dead at a local hospital a short time later.
The state medical determined her death was the result of a drug overdose.
Fondaco is scheduled for a bond hearing in Rockingham County Circuit Court on September 25.