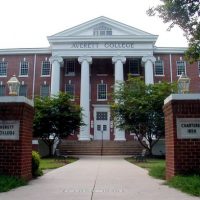 (Danville, Va.) — Averett University laid off 11 employees this week and reduced one full-time employee to part-time status.
Cassie Jones, Averett's Director of Marketing and Communications, confirmed the decision.
The layoffs happened on Monday afternoon and were blamed on a decrease in enrollment by adult students in Averett's Graduate and Professional Studies program and an increase in higher-achieving students.
Jones said the decision was painful but is part of an effort to reorganize and make the university more efficient. The cuts represent a 2.5% reduction in the overall budget.
She said that half of the affected employees worked in the GPS program and rest are spread throughout the campus.