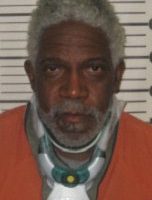 (Caswell County, N.C.) – A 63-year-old Burlington man has been charged with second-degree murder in the drug-related death of Reese Grant in Caswell County.
The sheriff's office has charged Robert Bruce Williams with murder in the March 30, 2017 death. According to investigators, Grant, 21, came to Caswell County, where he purchased heroin from Williams at his home. Grant died a short time later.
Autopsy results from the State Medical Examiner's Office showed that the victim died from an overdose of cocaine, fentanyl and ethanol.
Williams is being held in the Caswell County Detention Facility under a half-million secured bond. His next court appearance is scheduled for October 10 in Caswell County Superior Court.