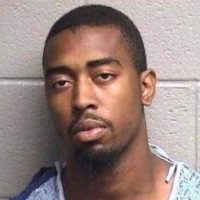 (Halifax County, Va.) – A Danville man was sentenced to eight years Thursday after pleading guilty to charges related to a shooting spree at a VFW post in Halifax County last spring.
Malik Cobbs received a total of 33 years in prison with 25 suspended. He pleaded guilty in July to four counts, including attempted second-degree murder and malicious wounding.
Cobbs shot into a crowd of people attending birthday parties at the Veterans of Foreign Wars post last April. Five people were wounded, one seriously.
A Halifax County Sheriff's Deputy shot Cobbs, who was charged following his release from the hospital. State police investigated and determined that the deputy responded appropriately.