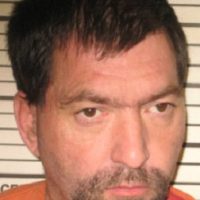 (Yanceyville, N.C.) – An arrest has been made in a series of break-ins and thefts over the past month from the Dollar General on N.C. 87 in Caswell County.
Sheriff's deputies arrested 41-year-old James Thomas Underwood and charged him with two counts of felony breaking and entering, and two counts of felony larceny after breaking and entering.
Underwood is in the Caswell County jail under a $10,000 secured bond. His first court appearance is Wednesday in Caswell County District Court.