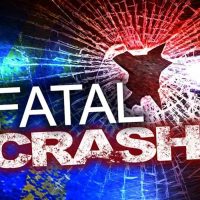 (Henry County, Va.) – Virginia State Police say one person was killed and another seriously injured in a head-on collision on the Chatham Road Sunday night.
The accident happened about 7 p.m. just a few miles from the intersection of  Chatham Road and Va. 58.
State Police say a 1998 Mitsubishi was westbound on the Chatham Road when it crossed a center line and hit a 1998 Ford pickup truck traveling in the opposite direction.
The driver of the Mitsubishi was killed and a 54-year-old passenger was airlifted to Carilion Roanoke Memorial Hospital. All three were wearing seat belts and no one was ejected. Their names were not available.
The driver of the pickup was treated for non-life threatening injuries.