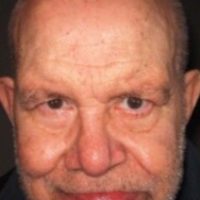 (Pittsylvania County, Va.) – The body of a Pittsylvania County man who had been missing since late last month was found Saturday by search and rescue teams.
More than a half-dozen search and rescue agencies scoured the area in the 2100 block of Oak Hill Road and discovered the body of James Gianakos, who was reported missing on August 27.
His body was located about 11 a.m. Saturday. There were no signs of foul play. The remains have been sent to the state medical examiner's office in Roanoke to determine the cause of death.
Three previous searches had turned up nothing.
Gianakos was last seen Sunday Aug. 27 at 2141 Oak Hill Road in Cascade, where the Thompson Home is located. The home is a rehab facility.
    Angel Search and Rescue, Amherst County Search and Rescue, Black Diamond Search and Rescue, Blue and Grey Search and Rescue, Dogs East, K-9 Alert Search and Rescue, the Search and Rescue Training Institute and the Southwest Virginia Mountain Rescue Group assisted the Pittsylvania County Sheriff's Department.