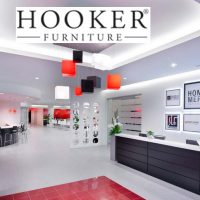 (Martinsville, Va.) – For the second time in less than a year, Martinsville's Hooker Furniture has acquired another company.
Hooker announced Thursday that it has reached an agreement in principle to purchase Shenandoah Furniture for $40 million. The North Carolina-based manufacturer has a plant in Martinsville and two other manufacturing facilities in Valdese and Mt. Airy, North Carolina. Shenandoah makes sectionals, sofas, chairs, ottomans, beds and chairs.
Hooker will acquire all of the assets and some of the liabilities of Shenandoah. The deal is expected to close next month and does not require shareholder approval.
Last year, Hooker purchased Home Meridian International.