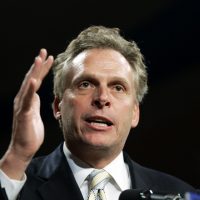 (Danville, Va.) – Gov. Terry McAuliffe will stop in Danville Thursday afternoon to cut the ribbon on a new education initiative and to make a pair of economic development announcements.
The governor is scheduled to cut the ribbon for the Danville Public Schools' new Precision Machining Program at George Washington High School at 12: 45 p.m.
Then, at 1:30, Gov. McAuliffe will make an economic development announcement at the Intertape Polymers plant in the Ringgold Industrial Park.
The appearance will be followed by another development announcement at 2:15 at Danville's Institute for Advanced Learning and Research on Slayton Avenue.