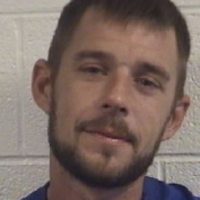 (Rockingham County, N.C.) — Rockingham County investigators have charged 32-year-old Christopher Mark Roberts of Reidsville with assault with a deadly weapon after he allegedly struck a Dollar General employee with his car last week.
The store manager at the Reidsville Dollar General confronted a man and a woman who were trying to leave the store without paying for merchandise. The female pushed the store manager out of the way and both ran, getting into a four-door Saturn.
Heather Nicole Talmadge, a 30-year-old store employee, was attempting to write down the license number when the driver backed into her. Talmadge was taken by EMS to a local area hospital and treated for minor injuries.
Surveillance photos helped police identify Roberts, who was already in the Rockingham County Jail on unrelated charges.
He was given an additional $10,000 secured bond for the assault charge. A September 13 court date has been set.