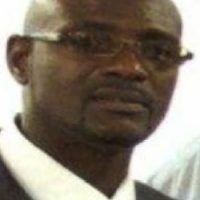 (South Boston, Va.) — The family of a man who died while in the custody of South Boston Police plans to return to Southside Virginia next month for what is described as  a "911 Justice" rally to promote the need for "justice in times of an emergency."
A September 11th rally has been planned by Gwendolyn Smalls, the sister of Linwood Lambert, Jr. Smalls sued the South Boston Police Department after Lambert died in police custody. He died after officers stunned him with a Taser on May 4, 2013, following his arrest at the Super 8 Motel on Highway 58 in South Boston.
Smalls' $25 million civil suit was filed in Danville Federal Court in April 2015. A motion to dismiss was entered by the defendants in December, stating that the parties had settled their differences.