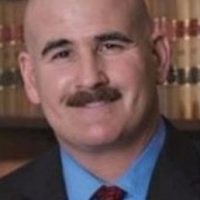 (Rockingham County, N.C.) — Former Rockingham County District Attorney Craig Blitzer has admitted to his role in a scheme to put his wife of the payroll while she was enrolled full-time in nursing school.
Court documents detail the depth of that scheme. The Greensboro News and Record reports that – even prior to his election — former Rockingham County District Attorney Craig Blitzer and former Person/Caswell County District Attorney Wallace Bradsher conspired to hire their spouses, while allowing Cindy Blitzer to be paid $48,000 for work never performed.
Craig Blitzer was found guilty of misdemeanor failure to discharge the duties of his office and awaits sentencing. Bradsher awaits trial in Wake County Superior Court.
Under terms of a plea deal, Blitzer will testify in all pending court cases, including Bradsher's trial and in a whistleblower suit filed by an employee who was fired after bringing the matter to the court's attention.