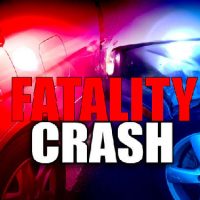 (Pittsylvania County, Va.) – Virginia State Police say a Sutherlin man died Saturday when his truck ran over an embankment and struck a parked vehicle.
The crash occurred about 3:40 Saturday afternoon on Route 729, the Kentuck Road, just south of Route 726 in Pittsylvania County.
A 1998 Dodge Ram pickup truck was traveling north on Route 729, when the driver lost control on a curve. The truck ran off the left side of the roadway, over an embankment and struck an unoccupied 2014 Ford Mustang, which was parked in a parking lot.
70-year-old Timothy Carter Terrell of Sutherlin, died at the scene of the crash. An eight-year-old female passenger, who was also wearing her seatbelt, was injured and taken to Danville Regional Hospital for treatment.
The crash remains under investigation.