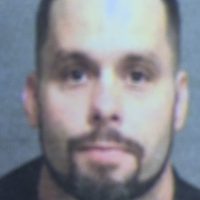 (Chatham, Va.) – An inmate escaped from Pittsylvania County Friday morning.
The sheriff's department says James Jones, an inmate of the Pittsylvania County Jail, escaped custody at around 6:30 Friday morning. Chatham Police are canvassing neighborhoods with a blood hound in their search for Jones and are urging residents to lock their doors.
According to the Chatham Star Tribune, court records show Jones is scheduled to be tried on a third offense domestic assault and battery charge on Sept. 27 in Pittsylvania County Circuit Court. He was been convicted of both statutory burglary and abduction using intimidation or force in 2011 and was sentenced to 10 years in the penitentiary with five suspended.
He was recently charged with driving on a revoked or suspended license and contempt of court. Jones also has a dismissed charge of being a fugitive with a felony arrest from 2009.
Jones, of Dry Fork, was last seen wearing jail-issued white clothing.
Anyone with information on his whereabouts is asked to contact the Pittsylvania County Sheriff's department.