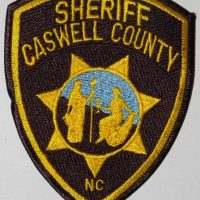 (Yanceyville, N.C.) — A Providence, North Carolina man charged with several convenience store break-ins will make his first court appearance Wednesday morning.
36-year-old Jason Todd Richardson of N.C. 86 in Providence was arrested last week and charged with the break-ins at 86 Convenience Mart, the Three Points #2, and the Yanceyville Pawn Shop. The entries were reported during the past month.
Richardson is being held in the Caswell County Detention Facility under a $150,000 secured bond.
.